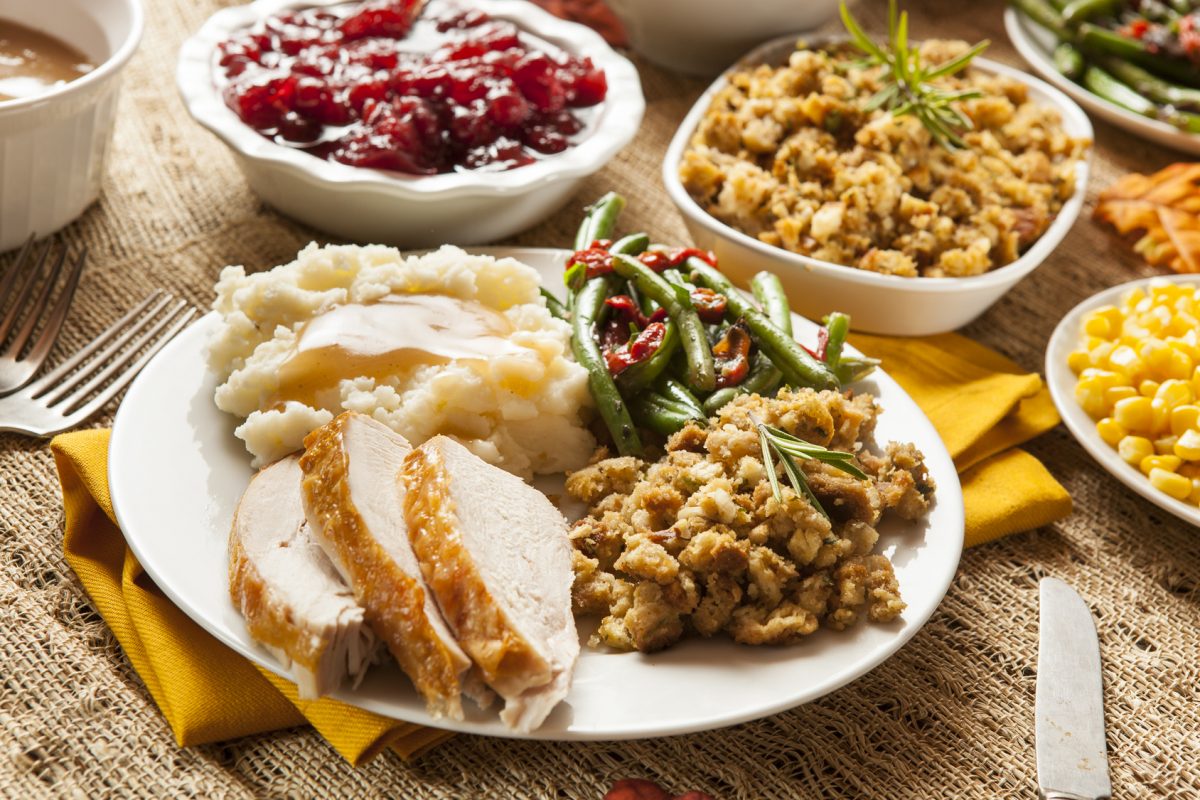 Bungendore, NSW  26 October 2017 – After a successful Thanksgiving dinner service in 2016, the historic Carrington Inn announced that on Thursday 23rd November, it will again be dedicating an evening to experience the wholesome traditional foods of Thanksgiving.  Dinner will be a rewarding experience, served in the Inn's Empire Salons, courtyard, and garden.
Thanksgiving is a special time on the North American calendar for American and Canadian people.  This special dinner is a celebration that puts gratitude for the well-being of family and friends at the centre of one's thoughts. It rejoices with a food bounty to focus on these priorities.
The holiday has its roots in 16th century English harvest festivals and 400-year-old Pilgrim folklore, but didn't become an official USA holiday until the American Civil War, when declared so by President Abraham Lincoln in 1863.
The Thanksgiving menu was announced today.  It will be classic Thanksgiving fare, with all the right flavours, textures, and aromas. The 2017 Thanksgiving dinner menu includes, roast turkey breast, orange honey glazed ham, cranberries compote, herb stuffing, creamy mash potatoes, Boston corn chowder, string beans & bacon, gravy, rolls & butter, and sweet spice pumpkin pie with fresh whipped cream for dessert. 
Inn Director, Richard Graham, stated, "Our food will be prepared traditionally, on-site in our kitchens."
Richard stated, "Dinner will be served at the table, family-style.  American and Canadian guests will feel right at home at this meal.  Thanksgiving sentiments of love for family and friends are universal human feelings, and just as meaningful for our local guests, who will also be able to find what all the 'Thanksgiving Dinner' commotion is about they've seen on TV."  He added, "This is our second year of providing this special dinner, and hope it becomes an annual tradition. As we can accommodate a limited the number of guests, I highly recommending booking so as not to be disappointed."
Booking for this once-a-year event has been made simpler this year.  People can book online 24/7 at Eventbrite, Facebook, or the Carrington's website (www.theCarringtonInn.com.au then select Special Events from the main menu)
Dinner will be served at 6:30pm, and for guests who would like to make the day last a bit longer, the tavern is welcoming guests from 5:00pm for pre-dinner drinks in the tavern and garden. The tavern will also have homemade raspberry lemonade available for the young and young at heart.
The Inn's piano player will be entertaining throughout the evening too.
[END]  Rev: TCI-20171026-1
The Carrington has been a cornerstone of the rural New South Wales village of Bungendore for more than a century. The Inn was established in 1885 as a hotel and coaching station, by William Daniel Winter.
Originally called the Lord Carrington Hotel, the name was shortened in 1890 to the Carrington Hotel.
Its proximity to Canberra has made it a popular destination for both regional locals and tourists.
For further information, contact:  Deputy General Manager, Edwina Fitzgerald ([email protected])
www.thecarringtoninn.com.au
The Carrington Inn – 21 Malbon Street – Bungendore, NSW – 2621 – Phone: 02-6238-1044