Please Note: Reservations are not required for Cafe Woodworks, but recommended for public holidays.
Covid Schedule:


Express Service 7 Days a Week
Indoor Full Service Thursday – Sunday

During the Covid-19 situation, Café Woodworks is operating on a modified schedule and enhanced Covid-Safe operational procedures.

CWExpress is our new ready-to-eat walk-up window that is open 7 days a week from early to late afternoon. Under cover outdoor seating makes CWExpress a fun and refreshing place for a light meal or drink with friends.

The original Cafe Woodworks is a vibrant and welcoming space surrounded by original artworks and woodcraft. It is presently open for full indoor table service 4 days a week. Our freshly prepared meals are generous in size and flavour, and made from locally sourced produce when possible. Our friendly and accommodating staff will greet you with a genuinely warm welcome.  Thursday & Friday: 7:00 – 15:00 | Saturday & Sunday  8:00 – 16:00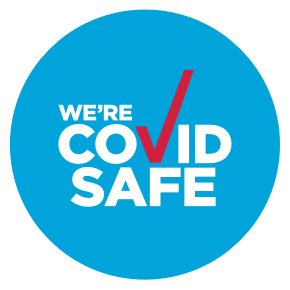 The Venue:  The main part of the cafe was first built in 1883 as a residence. One hundred and ten years later, the Bungendore Wood Works architect, Morris Barnes, designed the Gallery around embracing that building. A few years later a cafe began to function in the space.  However, it wasn't until 2001 when Cafe Woodworks opened before it became the special place it is today.  Our relationship with the Bungendore Wood Works Gallery brings a strong creative orientation and feel to the Cafe, both on our walls and in our meals. We work in partnership with the Gallery to improve on the delight our visitors experience in both places. 
Cafe Woodworks is a great place to visit no matter the occasion. Whether it is breakfast, morning tea, lunch or a quick cuppa, we will cater to you.  Our vast, seasonal menu offers some of the regions best fresh produce; hand-crafted by our chefs and served by our team of friendly and accommodating wait staff.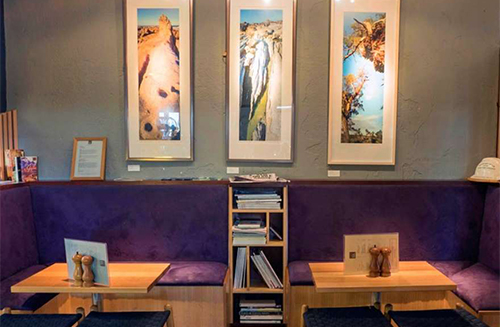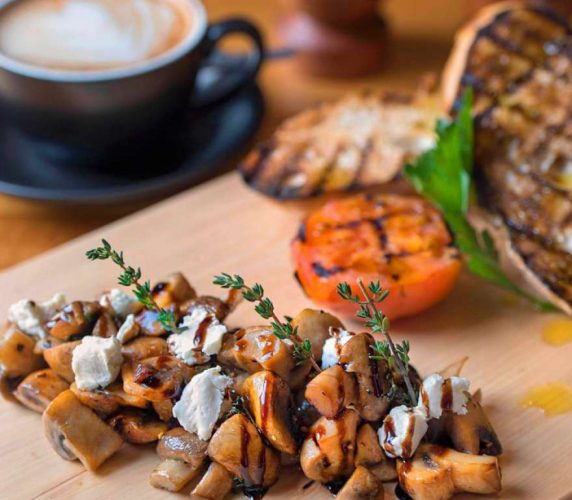 The Food:  Breakfast and lunch at Cafe Woodworks is country hospitality with a pleasing mature menu. Our food offers a range of options to cater for differing appetites. Guests can have  entrees, light meals and main course dishes as they wish.
Guests can enjoy our seasonally adjusted menu and quality produce with one of our great local wines or draft beers. We are licensed with a great selection of local and interstate wines, beers and ciders that will compliment your meal.
Cafe Woodworks is renown for a good cup of coffee. Black Mountain Coffee is the locally roasted bean we use. The smooth and aromatic bean creates a softer flavour that is enjoyed by locals, tourists, and visitors.
Our desserts are made freshly in-house or locally. We have scones and muffins baked daily as well as a large variety of cakes and tarts. We also have gluten free and lactose free options available.
CWExpress introduces our new pret-a-manger menu. That's French for ready-to-eat. Delicious cafe-fresh food and beverages that don't skimp on quality. The Express menu offers a daily variety of soups, salads, savouries, and sandwiches ready in a minute to eat with friends in our alfresco courtyard, or to take on your busy way.
The cafe's discerning coffee brand, locally roasted Black Mountain, is prepared one cup at a time by baristas experienced in the art of personalised coffee preparation. From espresso to latte – no problem!  Complimenting those beautiful drinks are our daily-baked muffins and scrolls.
In a hurry? You can use the SKIP app to order before you arrive and skip the queue!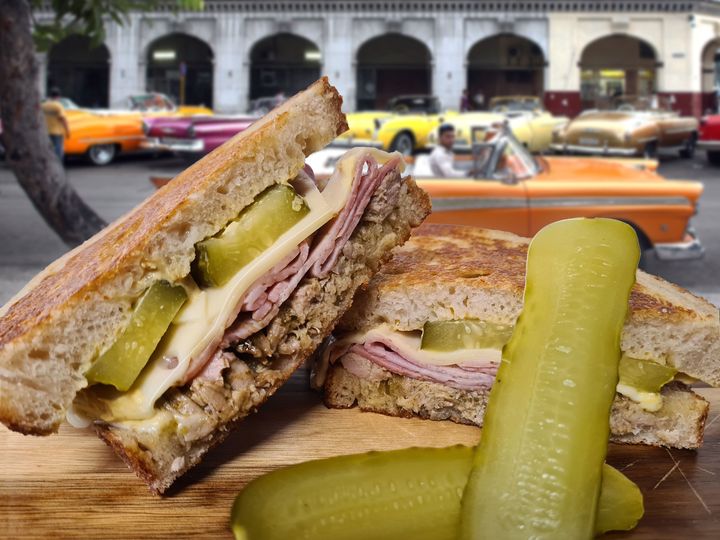 Café Woodworks is available to host your next function.
Whether that be a birthday party, holiday party, or any special event, we can look after you.
Metodi Andonov, Manager, Café Woodworks
Opening Times
Cafe Woodworks full indoor service
Thursday and Friday  7am to 3pm
Saturday and Sunday  8am to 4pm
Booking are Highly Recommended
Cafe Woodworks Express window Opens from 7am 7 days a week
Prices include GST.
Please note there is a 15% surcharge on Public Holidays