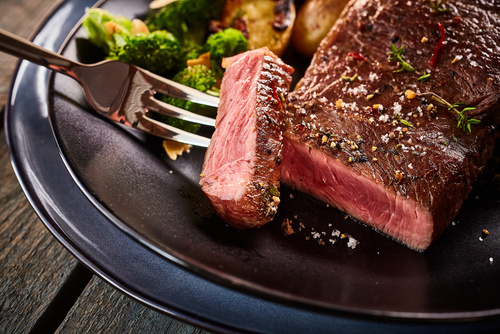 Bungendore, NSW 16 Nov. 2017 | After a number of months of "getting the ducks in order" Carrington Inn director, Richard Graham, announced the Inn will be opening the Carrington's new Bar & Grill Restaurant on December 6th.
According to Richard, the restaurant will provide food stylings along the lines of a good American steakhouse and will feature the must haves of Prime Rib and Baby Back Pork Ribs.
A new team has been assembled to lead the restaurant forward, including Carrington General Manager Eric Dangerfield, founder of Café Woodworks, and Head Chef Imrahil 'Imy' Leeder, formerly head chef at Ox Eatery. Also joining the team is Sous Chef Aaron Woodford, formerly Ox Eatery.
"We're going to create a popular restaurant that appeals to a lot of people," Eric stated. "The menu draws inspiration from American steakhouses, where great Prime Rib, and Baby Back Pork Ribs are must haves on the menu. However, while we'll have a strong focus on red meat Mains, we'll have a quality choice of dishes that will cater well for everyone, including kids."
"I think the Carrington Bar & Grill is going to become the Prime Rib place," Chef Leeder stated. "It's arguably, America's most favorite form of beef, and will become one of our signature dishes. We'll slow-roast the rib for 6-hours to produce a succulent, nutritious, and delicious meal. The style of service is a nod to the past, with big plates presenting a big meal."
All Main fit into two pricing levels – $37.50 or $26.50 – and includes a beautifully prepared main, with a choice of two sides. All Entrees are priced at $16.50, and moreish desserts at $15.00. Young-person meals are $12.50 with an ice cream sundae just $2.50 with the meal.* There's a new bar menu too.
According to Eric, "Our goal is to provide a great meal, in a great place, for a great price. We're going to have a bit more fun than the prior 'fine dining' format provided, but I'm pretty sure our patrons who liked that, will like the bar and grill too."
Live music will be performed on Sundays just as it was a century ago.
Visit thecarringtoninn.com.au/menus
* a surcharge applies on Sunday and Public Holidays
---