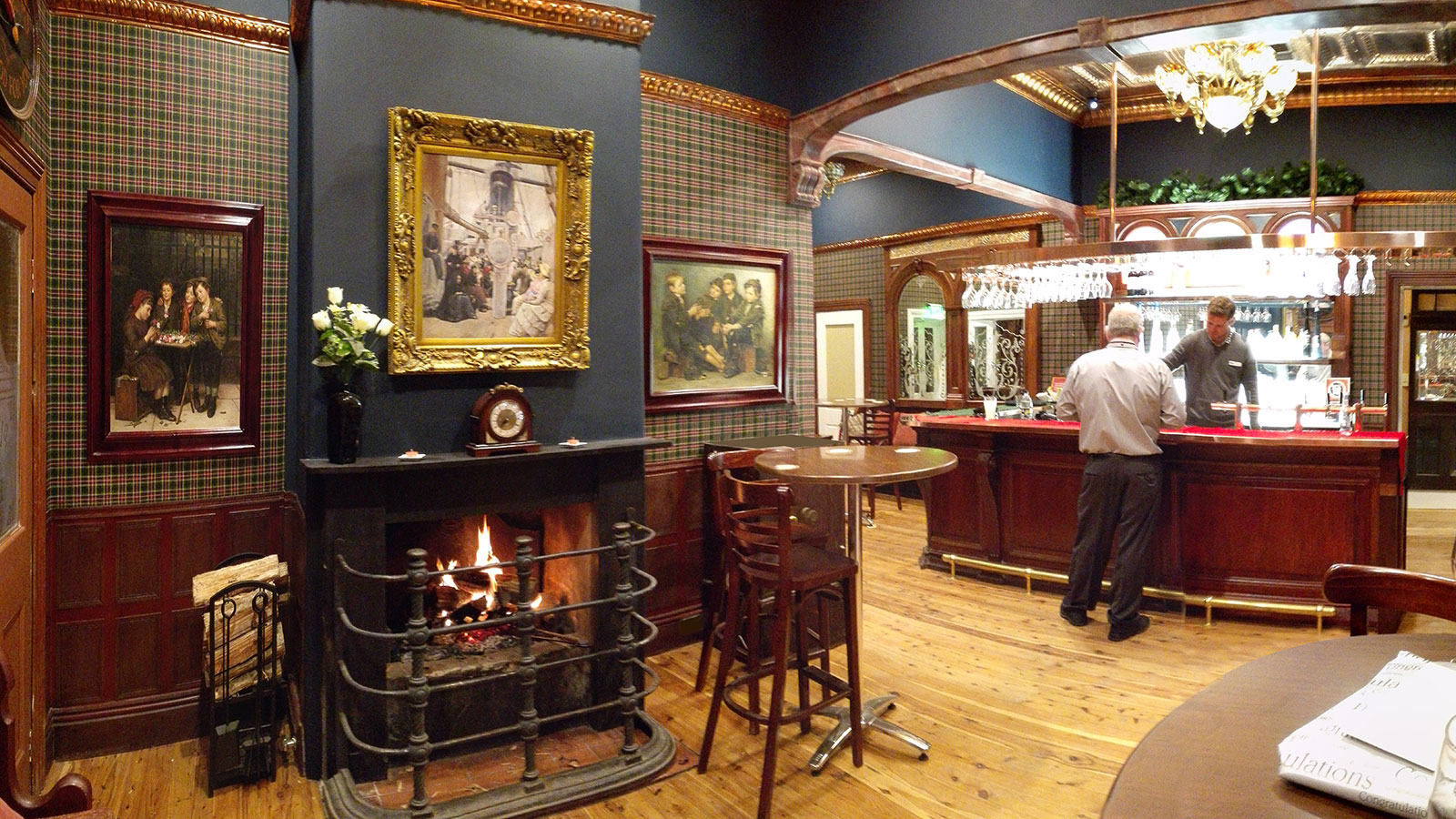 The Carrington Inn Bungendore has launched its stylish Tom Wills® Tavern and Courtyard, a new addition to the capital region's thriving food scene. The design is a quiet reflection of the 1880's colonial period, with warm masculine overtones of mahogany, copper, and tartan.  
The venue will initially be open from noon serving a variety of tasty and wholesome share-plates. Food will be accompanied by a fine selection of moderately priced wines and local and imported beers.  The Tom Wills will soon serve the exciting new non-alcoholic iced 'nitro' coffee on tap.
The Tom Wills offers a unique rural town setting just up the road from the birthplace of Australia's first international cricket celebrity and a founder of Australian Rules football. The namesake's story, and the tavern's classic gentry colonial design will provide tourists a memorable visit to the capital region and locals with a sense of roots and their local place.
As well as good food, drink and a courtyard open to blues skies by day and the Milky Way by night, it provides a relaxing environment to discuss big plans with friends and colleagues.  The inside of the tavern exhibits 1880's art of immigration and some newly commissioned portraiture of the famous sportsman himself.
The tavern's 1835 mahogany bar and cut-glass mirrors were imported from Bath England late last century.  They and the wooden benches and wood-burning fireplace with marble surrounds and a beautiful pure copper coffered panel ceiling, reflect the heritage of the era and colonial archetypes.
The Tom Wills offers a variety of wholesome food and beverages for lunch, afternoon tea, and after-work relaxation. All food is freshly prepared on-site
The intimate tavern also has a private reception room with wood burning stove, that can be reserved for a group of up to 20 guests for an impromptu private stand-up party to celebrate a birthday, a promotion, or welcoming a VIP visitor.
Guest can find a variety of quality beers as well as a fine variety of spirits and liquors behind the distinctive bar. Their non-alcoholic virgin cocktails are thirst-quenchers for a healthier option without missing any of the fun.  Typical spend for light tapas share lunch with drinks for two people, is about $59.00.