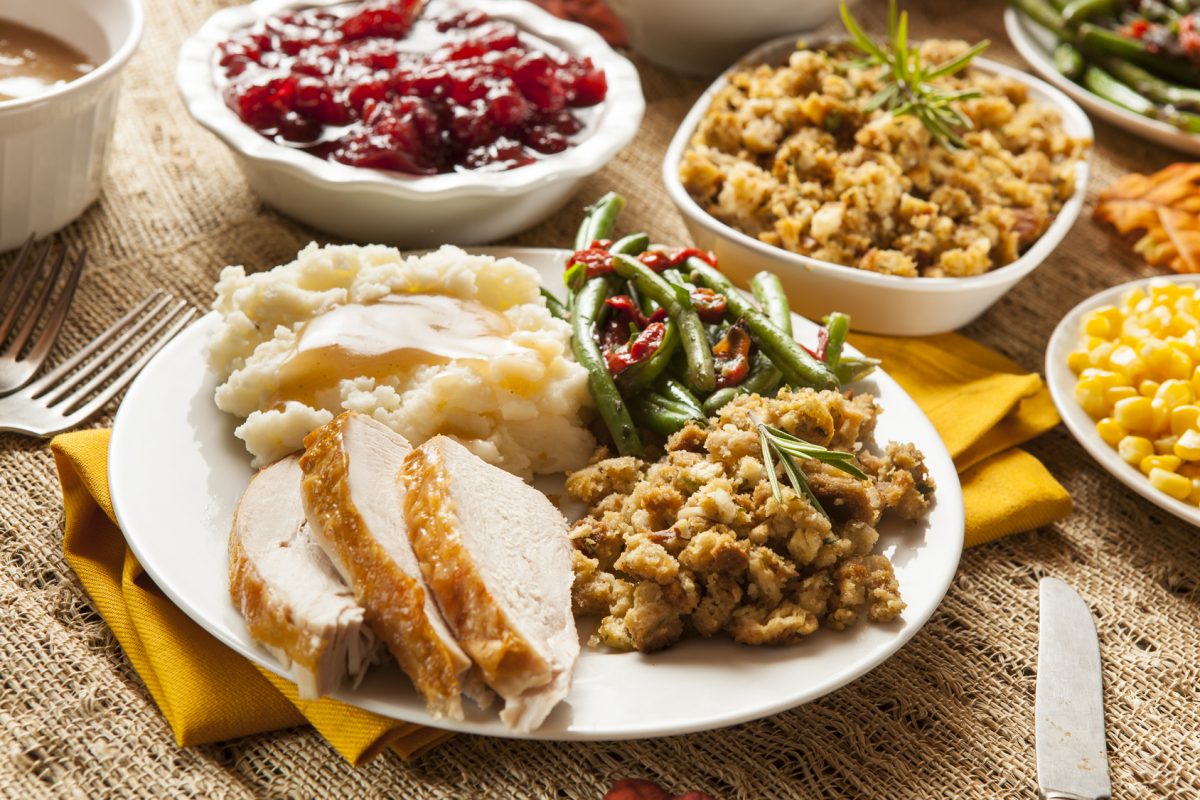 Bungendore, NSW  23 November 2016 – On this Saturday and Sunday, the historic Carrington Inn is dedicating two days to experience the wholesome traditional foods of Thanksgiving.  Dinner will be a rustic fine dining experience in the Inn's spectacular Empire Salons.
Thanksgiving is a special time on the North American calendar for American and Canadian people.  This special dinner is a celebration that puts gratitude for the well-being of family, friends, and nature at the centre of one's thoughts. It rejoices with a food bounty to focus on these priorities.
The holiday has its roots in 16th century English harvest festivals and 400-year-old Pilgrim folklore, but didn't become an official USA holiday until the American Civil War, when declared so by President Abraham Lincoln in 1863.
Carrington Inn Executive Chef, Andrew Stansbie, announced the Thanksgiving menu today.  "Our culinary team is very excited to prepare what we hope will be a regular event at the Inn. Just like you would be doing at home, we are making the preparations commencing today for this special food menu." he said.
Chef Stansbie continued, "Our menu will be classic Thanksgiving fare, with all the right flavours, textures, and aromas. Our 2016 Thanksgiving dinner menu includes, Butter Roasted Turkey in her own stuffing, with Sides served on the table of Creamy Mashed Potatoes, Green Beans with Bacon, Carrots, Honey Parsnips, Sweet Potatoes (Yams), Natural Gravy, Cranberry Sauce, and Dinner Rolls with creamery butter. For dessert, there will be Baked Apple pie and Pumpkin Pie."
General Manager, Mark Summers, stated, "We respect the sentiments and tradition behind this event.  Accordingly, all our food will be freshly prepared from scratch, just as 'Gran' would have done. Mains, sides and desserts, all fresh, all prepared on-site in our kitchens."
In addition to the traditional North American fare, Chef Stansbie has created a special Australian entrée of Smoked & Poached Salmon Rillette to begin to add our own traditions to this special dinner.
Mark stated, "Dinner will be served at the table, family-style.  American and Canadian guests will feel right at home at this meal.  However, Thanksgiving sentiments of love for family and friends are universal human feelings, and just as meaningful for local guests.  Local guests will also be able to find what all the 'Thanksgiving Dinner' commotion is about."  He added, "As this is a new endeavour for the Carrington Inn, we have limited the number of meals we will serve at our lunch and dinner settings. Because of this, we are highly recommending booking so as not to be disappointed."
Booking for this once-a-year event can be made by calling the Inn (6238-1044), or online at www.theCarringtonInn.com.au and select Bookings.   For those not up for a big supper, the Tom Wills Tavern will have some smaller North American fare, Millers and Samuel Adams for friends to have fun together.
Thanksgiving at the Carrington, coincides with the inspiring Bungendore Quilter's Annual Exhibition! The Exhibition is held at the War Memorial Hall, one block from the Inn. Adult Admission is $2.
[END]  Rev: TCI-20161123-1
The Carrington has been a cornerstone of the rural New South Wales village of Bungendore for more than a century. The Inn was established in 1885 as a hotel and coaching station, by William Daniel Winter.
Originally called the Lord Carrington Hotel, the name was shortened in 1890 to the Carrington Hotel.
Its proximity to Canberra has made it a popular destination for both regional locals and tourists.
For further information, contact:  General Manager, Mark Summers ([email protected])
www.thecarringtoninn.com.au
The Carrington Inn – 21 Malbon Street – Bungendore, NSW – 2621 – Phone: 02-6238-1044