NEW CARRINGTON BAR & GRILL NOW OPEN
Reservations Recommended but Not Required
New Meal – New Deal – New Feel
The Carrington Bar & Grill
The new Carrington Bar & Grill blends the genuine 19th century origins of the Carrington roadhouse hotel with a fun and contemporary afternoon or evening out.     The restaurant provides food styling along the lines of a good American steakhouse, and features the must haves – Prime Rib, and Baby Back Pork Ribs.
The restaurant is comprised of public and private dining spaces, which for more than a century have served as the core of the building's living, social, and commercial spaces where people came together.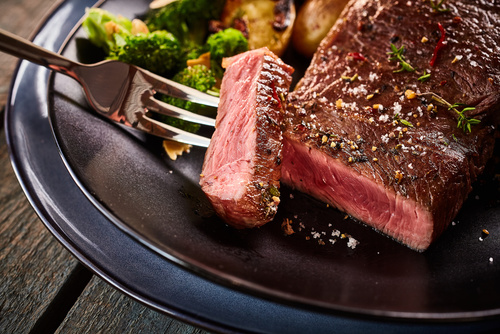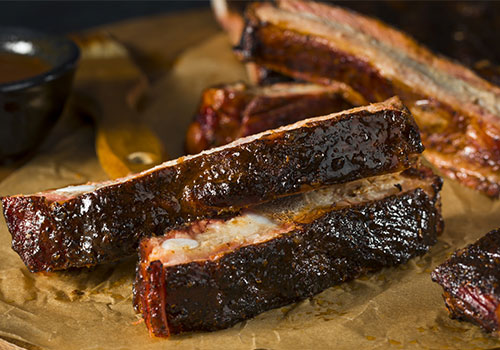 The Food and Service:  The roadhouse is a wholefood establishment that uses local produce when available.
The menu draws primarily on American steakhouse precedents tempered by a good Australian sense of proportion.  While oriented toward red meat mains, it certainly caters well for other protein eaters as well as vegetarians.  Young persons are catered for with a number of healthy and affordable selections.
The Carrington Bar & Grill is The Prime Rib Place!  Arguably, America's most favourite form of beef, prime rib is the roadhouses signature dish.  Our rib is slow-roasted for 6-hours to produce a succulent, nutritious, delicious, and generously sized main meal.
Our second signature dish, is Baby Back Pork Ribs, with the Carrington's proprietary sticky-lickin' sauce.  Ribs are available as half racks and whole racks.
The style of service is a nod to the past, with big plates presenting a big meal. With minor exceptions, all our mains fit into three pricing levels, $37.50, $31.50, and $26.50, and for that you get a beautifully prepared main, with your choice of two sides included.**
Entrees are all priced at $16.50, and beautiful desserts at $15.00.  All Young-person meals (under 12 yo) are $12.50 with an ice cream sundae just $2.50 with the meal.**
Live music is generally performed on Sundays in the tavern courtyard,  just as the Gallagher Family did a century ago.
**  Please Note: Prices on Sunday and Public Holidays are approximately 10% higher.
Roadhouse Dining Times
Wed – Fri: 5:00p – 10:00p
Saturday: 12:00p – 10:00p
Sunday Brunch: 9:00p – 12:00p
Sunday: 12:00p – 5:00p
(NB: Food orders close 50 minutes before closing times.)
Booking Recommended
Tavern Opening Times
Wed – Fri: 4:00p – 10:00p
Saturday: 12:00p – 10:00p+
Sunday Brunch: 9:00p – 12:00p
Sunday: 12:00p – 5:00p
Menus Selections Change Seasonally.
Prices include GST.
10% surcharge applies to Sundays and Public Holidays
The Carrington Inn avoids GMO Ingredients whenever possible.